Posted on
June 11th, 2008
by barebacker
Mathias
Mathias is 21 years old, has black hair and a hot athletic stud body build. He has recently expressed the desire of becoming an actor. Let's see how well he can act a mouthful of cock and some ass licking!
Sveny
Sveny is 19 years old, sports an athletic body build and has short brown hair. A bit on the quiet side, when the clothes are off he truly is unstoppable!
Episode summary
These two barebacking studs just make the perfect gay duo, witness the highdef resolution bareback sex at its best!
Mathias sports a relatively small but ever so tight body, Sveny on the other hand is more of a quiet Doctor Jeckyl… when his clothes come off, Mister Hide cuts loose. Sveny severely punishes,pounds, and rams Mathias' ass! You will be sure to bust a nut and lose your mind watching these two going at it!
Top-Notch HD quality shows every little awesome barebackin detail!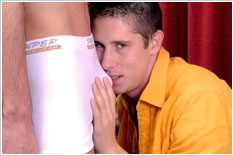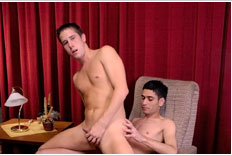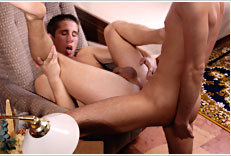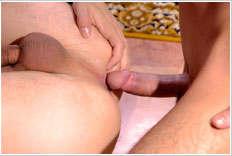 Filed under: bestbareback.com